Do You Think a Brand Just Means a Logo?
Think Again
Clients often ask us: Why does it take so long? Why does it cost so much? What do I get in the end? In fact, a logo is only a small part of what makes a brand come to life. A brand is a personality, a collection of ideas and values with a point of view that people instantly understand. Successful branding communicates what a brand stands for, what it doesn't, and why it matters.
Branding starts with understanding our client. What are they doing? Who are they talking to? What makes them different? We research key audiences and learn what they want (and don't want). We translate this thinking into a creative strategy paired with a graphic language, meaning you get a lot more than just a logo. We create a complete personality, also known to design nerds as an identity system. Think of it as a kit-of-parts with distinct tone of voice, plus a look and feel expressed through messaging, type, imagery, and color. This system is documented as a set of guidelines for use across any touchpoint or platform. Whether a brochure, a website, a social media post, or an advertising campaign–every time the brand is represented, its unique personality shines through.
A brand should be built to last. Over time, people will come to understand what a well thought out brand stands for, and how it's different from competitors. If it is consistently expressed, it creates a sense of trust. Trust builds loyalty, referrals, and motivates people to take actions. But, consistency isn't easy without a set of rules to define how the brand should look and sound, anytime and anywhere.
Here is a set of brand guidelines that we crafted for 40 Tenth Ave. While guidelines vary in order to capture the style of that particular brand, they all include information on how to use the logo, type system, color palette, white space, layout, patterns, illustration, and photography. Take a look and unlock your inner design nerd.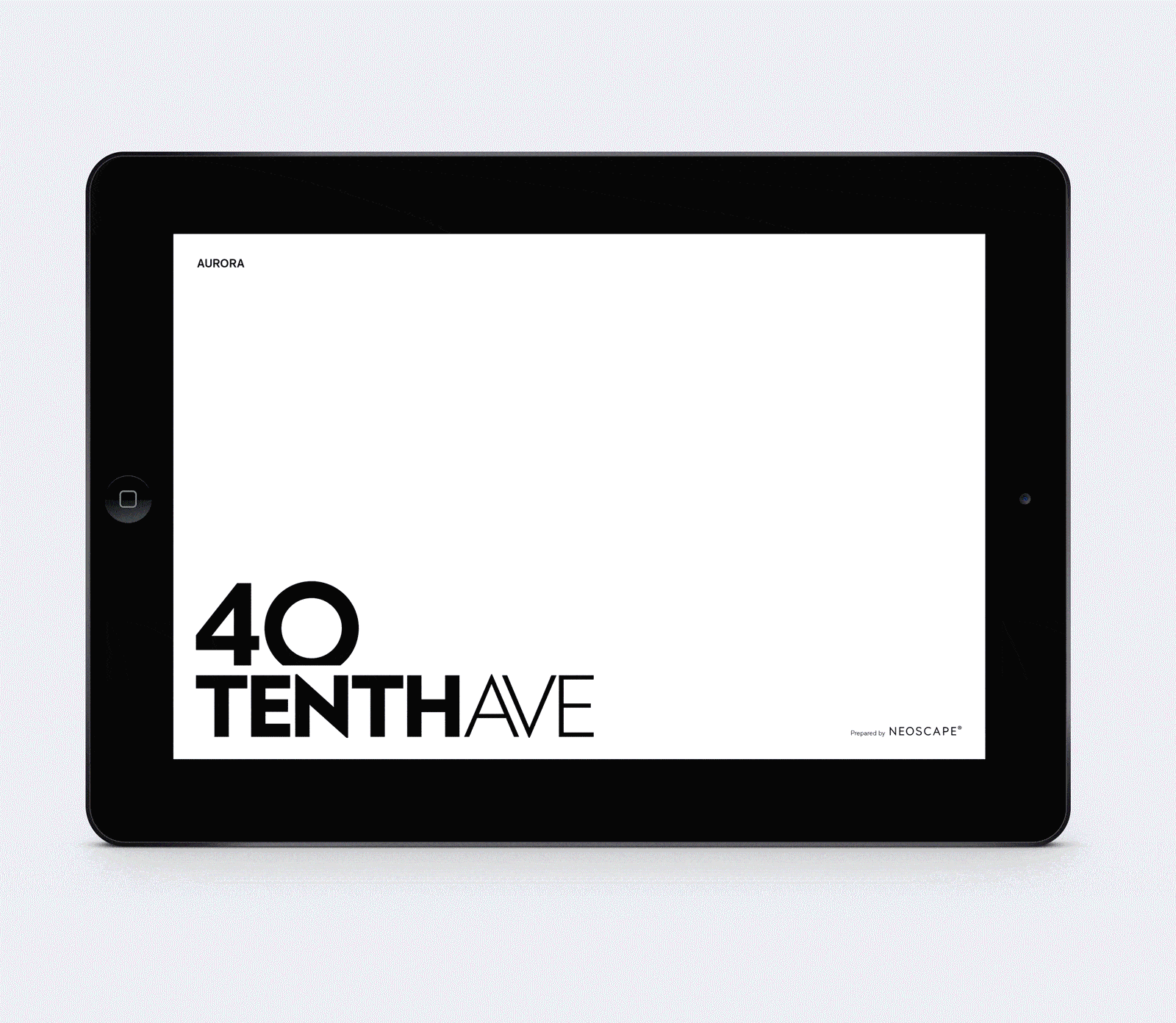 Creative services provided: strategy, positioning, branding, messaging, design, print, website, renderings, photography.
Client:  Aurora Capital Associates.