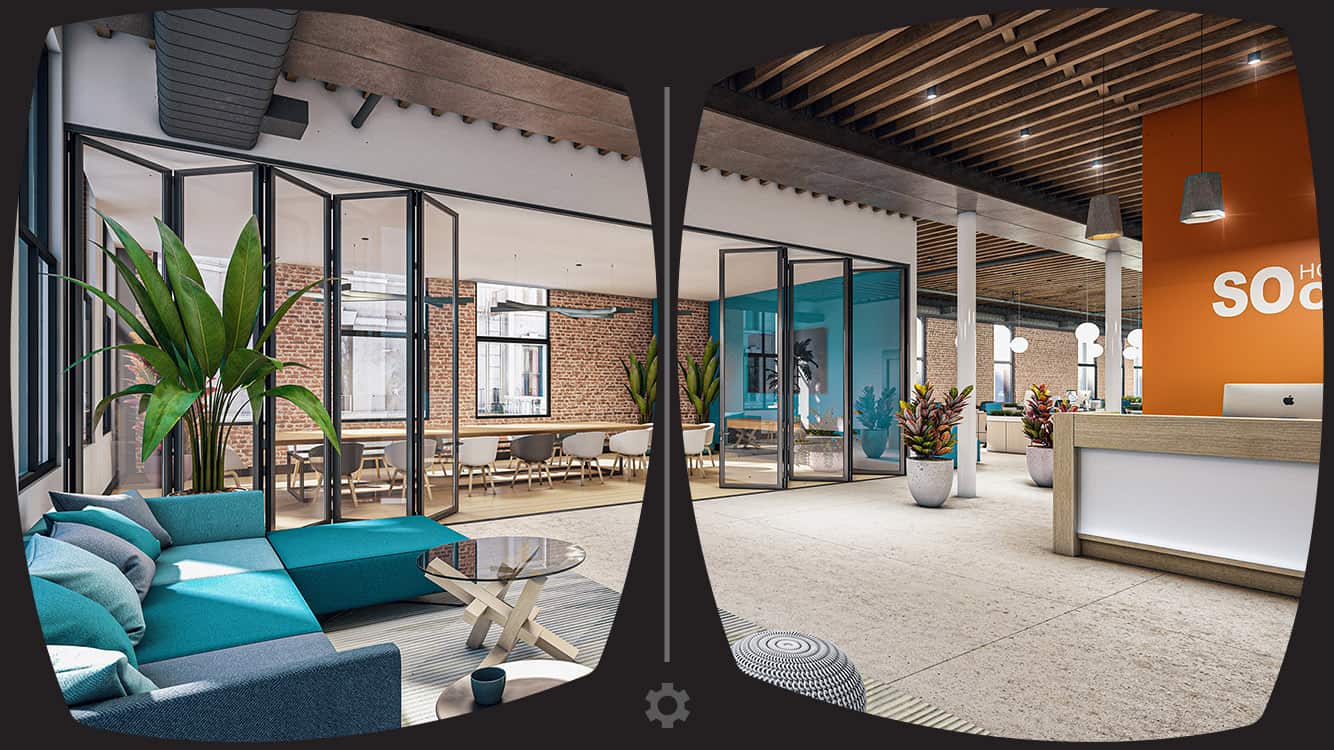 Sleeker Designs, Gorgeous Graphics, and No Tripping Hazards
Neoscape is no stranger to Virtual Reality. It's the company's foundation, and we have been working in virtual reality — as most people think of it — since Apple's QTVR was introduced in the mid-90's, delivering many projects in that format. We then moved to Unreal Engine in the 2000s for experimentation with virtual real time walkthroughs. It has always been a core part of our business and our long experience with the format has been beneficial as more of this type of content is being requested by our clients.
But despite our experience and enthusiasm, VR has always come with a few not-insignificant drawbacks, making clients hesitant to explore this powerful sales tool. For example, a room full of decision makers might all turn down the opportunity to experience a VR tour for fear of looking silly when wearing the clunky headset, or tripping over cables. Until now.
Today's VR headsets are designed to be smaller, less expensive, and less bulky. The tracking technology has been shrunk down to fit entirely inside the headset, meaning many headsets no longer need to be tethered to a CPU and thus can be entirely wireless. Not everything has changed, however. Most headset manufacturers still recommend giving yourself a good amount of space to navigate while you explore your virtual world. (Search YouTube for "VR Fails" if you need convincing.)
With the need for virtual steadily growing, and the technology becoming ever more accessible, many Archviz studios are touting their capabilities when it comes to developing VR experiences. So what differentiates Neoscape from the competition? The answer is: We're no one-trick pony.
Often when creating a VR experience, a studio has to employ various different subcontractors along the way. With Neoscape, on the other hand, the entire VR pipeline is kept within one company which has a deep knowledge of the entire process. We have the model makers, lighting experts, texture artists, graphic designers, engineers and programmers who work together all the time, ensuring a smooth experience for developing a 3D model. See an example of our VR tours here!
But once you have a beautifully modeled, textured and lit building 3D model, can it only be used for VR? Nope. Of course, everything starts with a beautifully modeled, textured and lit building. With that asset, there is an almost unlimited amount of collateral that can be made. Static VR tours, realtime VR tours, realtime desktop tours, realtime films, traditional film, 3d illustrations, stacking plans, and more. There are myriad ways one model can be used to bring a project to life.

Let us work with you to find new ways to breathe life into your project through VR. If you'd like to learn more, and get a demonstration of what we have to offer, just fill out the contact form and we'll be in touch!