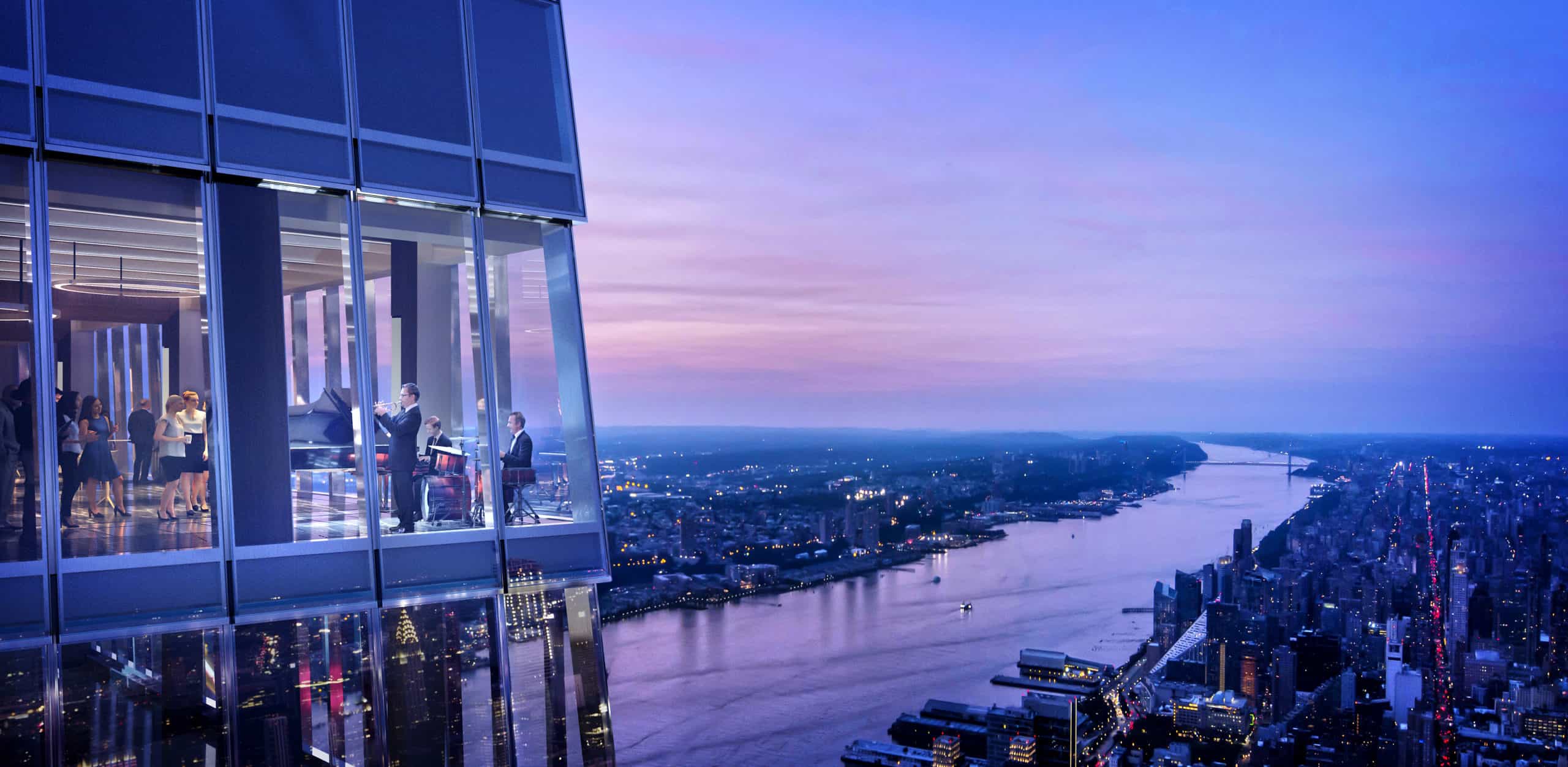 At Neoscape, we are continually pursuing projects that allow us to challenge the status quo and create groundbreaking content. And while we work on interesting assignments with interesting people every day, opportunities to develop truly revolutionary work only come along every once in a while. When we come across the right partner, with the right combination of ambition, desire, drive, passion, and a willingness to take risks, we get the chance to create something that has never been done before. 
A year ago, we were approached by a longtime client, real estate developer Related, to do some architecture visualization work for one of New York City's most iconic new projects, Hudson Yards. After years of development, and anticipation, the time had come for Hudson Yards to open its shopping mall and Edge, the highest outdoor sky deck in the Western Hemisphere. 
Our NYC team jumped in quickly to create marketing materials for the launch, producing a teaser film for the Edge experience, culminating in breathtaking views of New York City from the sky deck. Our challenge: Show the world what Edge would be without giving everything away.
Our scope included 3D work for Peak, an upscale restaurant and bar situated just above the sky deck. Ahead of the grand opening, we produced a series of renderings depicting the design and style of the restaurant while also highlighting additional amenities in the upper levels of the building.
While our NYC team went to work on the film and renderings, our Boston team collaborated with Mousetrappe, Yessian, Eventscape, Diversified, The Lighting Design Group, LAB at Rockwell Group, and Charlie Veprek (in partnership with LAB) to create some of the digital content and exhibits that make up the 'Journey to Edge', an immersive queuing experience.
We were hired to create three 4k projection-mapped animations telling the story of both the concepts and ideas behind the design as well as its sustainability features. We also created 2 experiences displayed on the walls of the elevator cab as visitors take the 1,000-foot trip up to Edge. The "UP" sequence focuses on Hudson Yards as the latest iconic neighborhood of New York City while the "DOWN" sequence takes viewers on an exciting ride over the Highline and around Hudson Yards.
Today, Hudson Yards formally opens its observation deck, and visitors will experience Edge for the first time. If you're in the New York City area, drop by and see it for yourself. We promise it will be a fun and wild ride.