Project
One Vanderbilt
Client
SL Green Realty Corp.
Location
New York, NY
Services
Renderings, Photography
Reshaping the Manhattan Skyline
Very few things are as iconic as the skyline of New York City, and the opportunity to redefine it doesn't come along very often. Designed by KPF, One Vanderbilt will rise 1,401 feet and make its mark on Manhattan when completed in 2020. Neoscape was charged with giving the world a preview of how this instant icon will shape the city for years to come.

One Vanderbilt represents the next evolution in the Manhattan skyline. To demonstrate its significance and tie it back to the city's history, we choreographed every image to include some element of a New York City icon to help place the new building in its proper historical context.
~ Ryan Cohen, Managing Director NY
Finding Perspective
The photography was as important as the 3D visualization for this project. Each shot was carefully choreographed to create a distinct mood and atmosphere. We took inspiration from Ezra Stoller's architectural photography, paying careful attention to vantage point and lighting conditions.
The Devil is in the Details
Visualizing a building of this significance required careful planning—from photography scouting on rooftops, poring over shadow studies, waiting for just the right lighting, to mapping the helicopter flight plan, and rendering the smallest façade detail.
We made sure One Vanderbilt's majestic presence was felt through the imagery–truly inspiring awe. At the same time, we had to show the building within the context of the existing skyline, relating to the layered architectural language of its peers, the Chrysler and Empire State Buildings.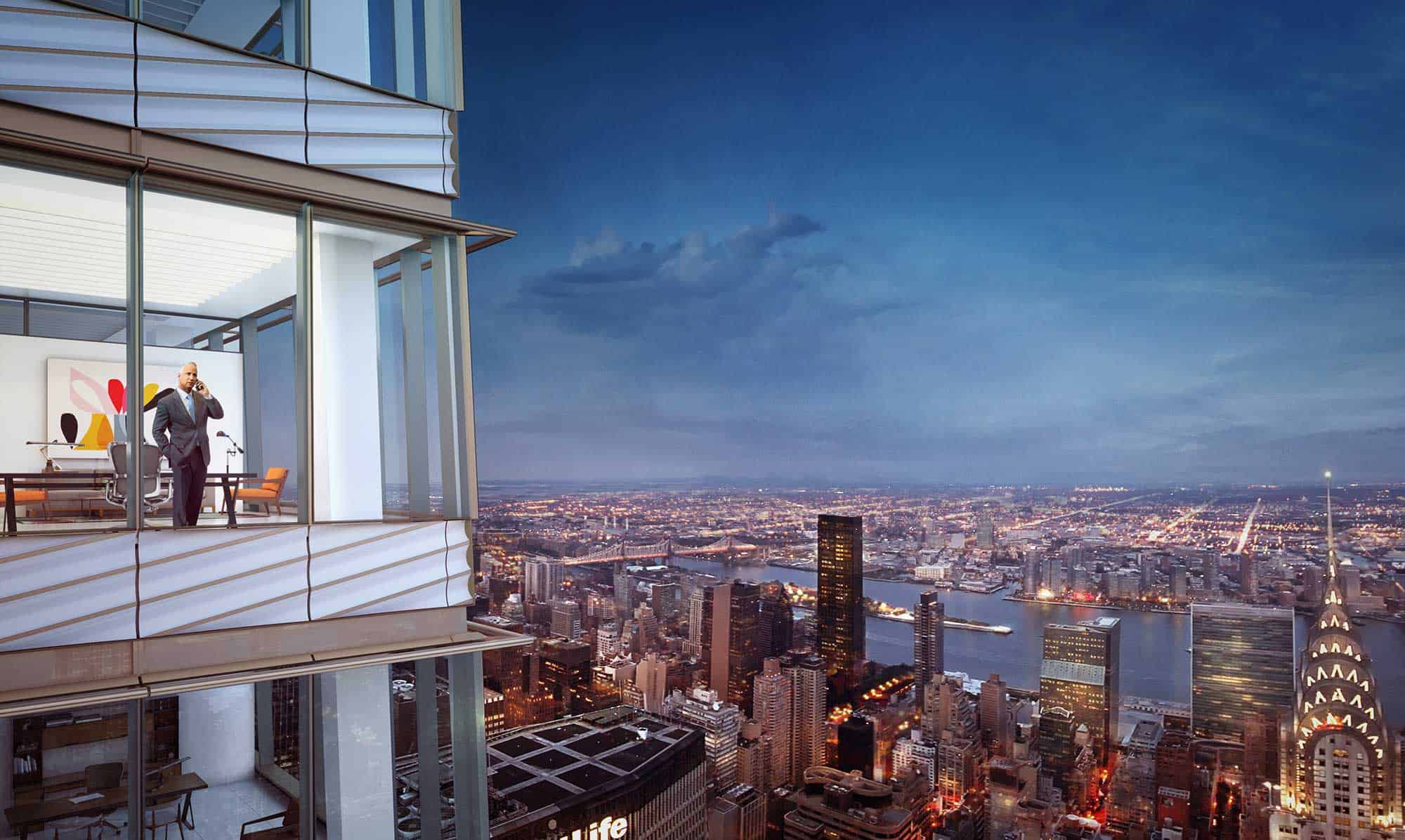 SL Green Realty Corp.
KPF
CBRE
ASAI Architecture in Perspective Awards of Excellence (2)