Project
Alexander Court
Client
Rockrose Development Corp.
Location
Washington, D.C.
Services
Branding, Positioning, Messaging, Visual Identity, Renderings, Film, VR, Book, Website
Alexander Court is a landmark office tower project, joining a new and an existing building together with a beautiful, 12-story central atrium (designed by Pelli Clarke Pelli). To tell the story of this modern office showpiece, Neoscape designed a powerful campaign that connected with the core audience through understated elegance and sophistication.

The spectacular marketing materials have been a significant part of our success in getting interest from potential tenants and ultimately securing an anchor lease with Akin Gump.
~ Will Stern, Avison Young
The Medium is the Message
In the age of digital content, the impact of an analog encounter shouldn't be underestimated. For the Alexander Court lookbook, high-end production finishes raised it from a simple book to a piece of art, elevating the entire campaign.
Our multi-sensory approach wasn't limited to the analog world. Digital renderings and a virtual reality app allowed prospective tenants to imagine themselves in the 12-story atrium, walking through the space and creating their own journey through the building.
Experience the Virtual Reality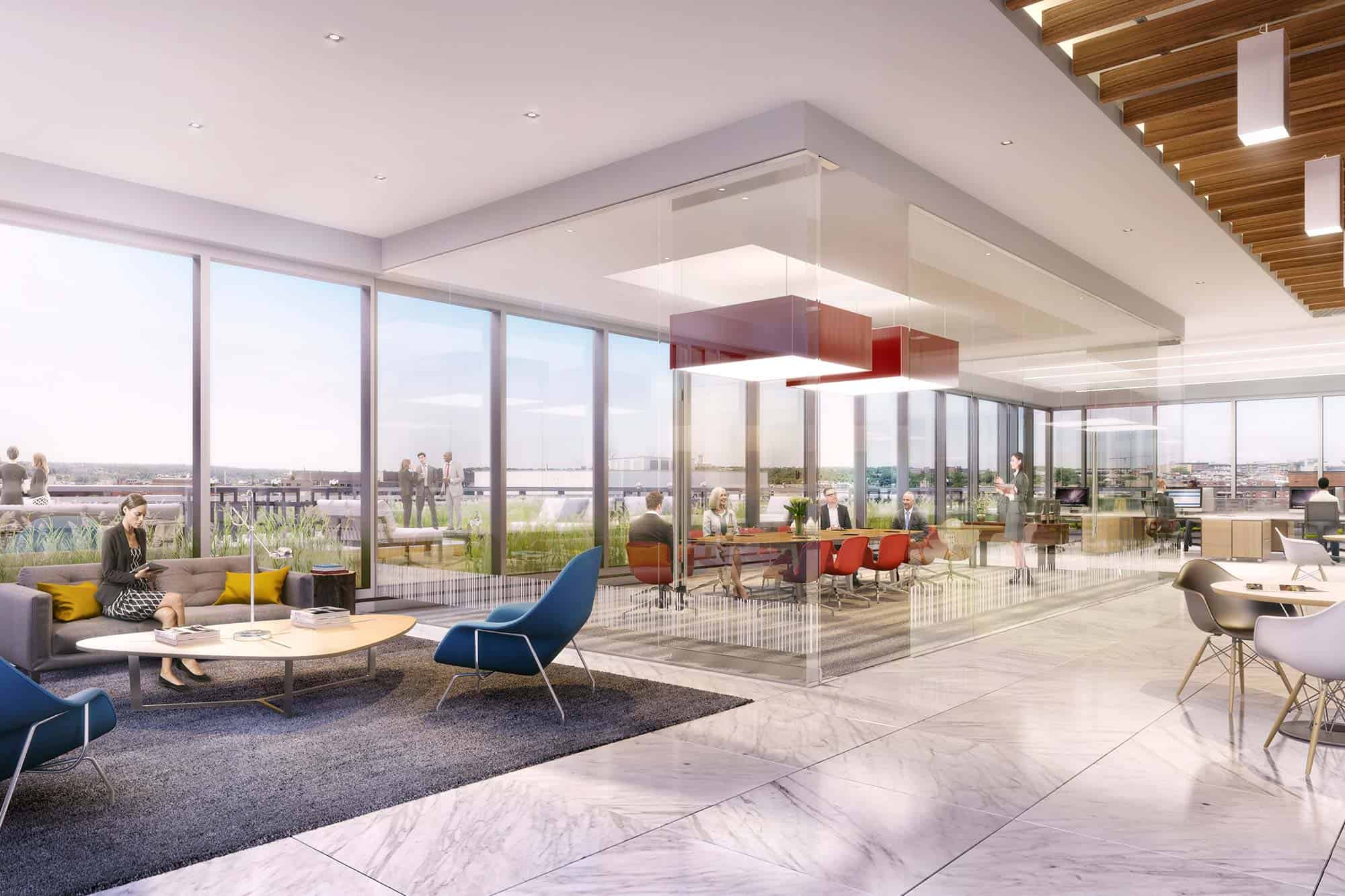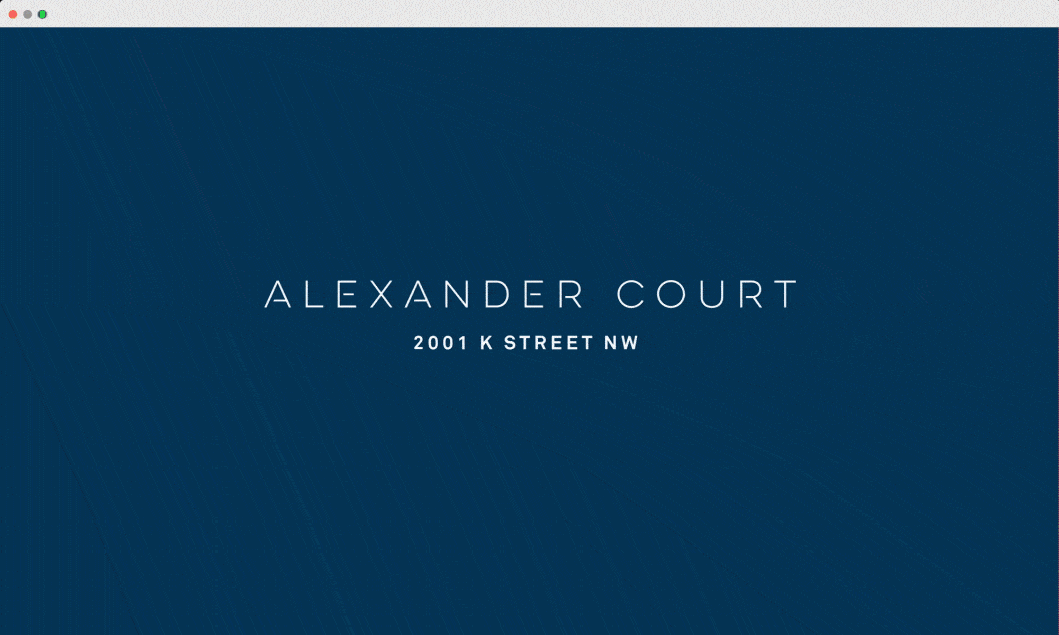 A Site of Distinction
Elegant and simple, the website translates the premium content into a compelling digital experience.
Visit the Website

lease signed
by Akin Gump
lease signed by
Bates White
lease signed by
Cornerstone Research
Rockrose Development Corp.
Pelli Clarke Pelli Architects
Avison Young
Branding, Positioning, Messaging, Visual Identity, Renderings, Film, VR, Book, Website
Graphic Design USA Award Winner – Website
Graphic Design USA Award Winner – Brochure