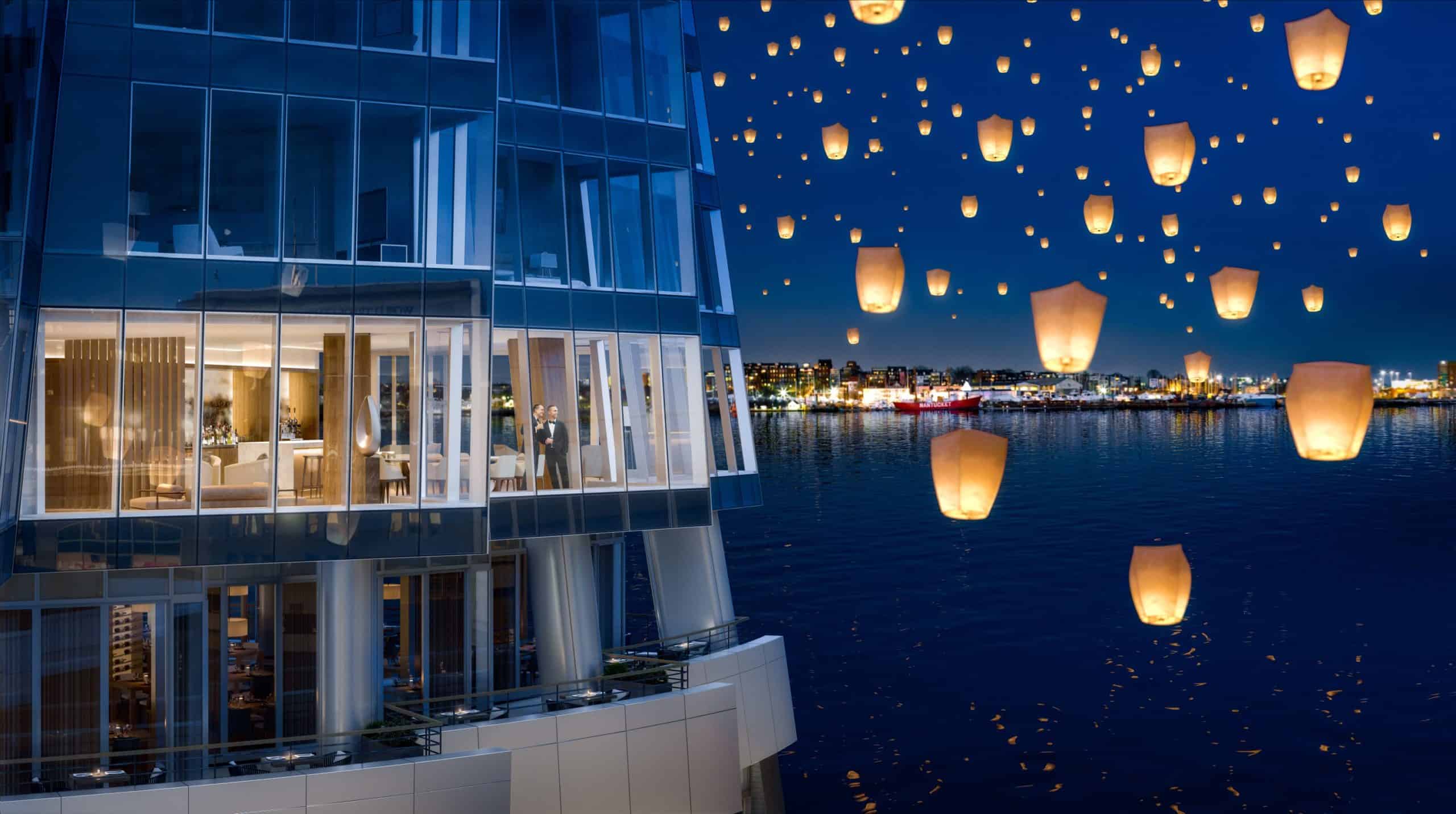 The COVID-19 pandemic has had companies across the world scrambling to adjust their business strategies to accommodate a fully digital world. The real estate industry has been no different. Over the past few weeks, we've worked closely with our clients to uncover creative marketing solutions in light of construction delays and stalled in-person tours.
We recently spoke with one of our clients, Laurel Beyer, Head of Marketing at Cronin Development, to see how her team had been adapting to this shift. She shared some encouraging words regarding how a custom interactive app we previously developed for their waterfront condominium project, The St Regis Residences in Boston, has allowed their marketing team to quickly adapt to this new way of working.  
"We hired and worked collaboratively with the Neoscape team to develop a wide variety of renderings and digital marketing assets to reflect the essence of the St. Regis brand and exquisite detail of this project. Neoscape produced a compelling life-like brand video from their rendered and modeled images that reinforce the unique building design on the water.
Additionally, Neoscape created a completely custom interactive app for the Experience Center that takes a prospective buyer through a series of stories, from the St. Regis brand to the Seaport neighborhood to an interactive building model. The app allows us to offer a complete high-touch/high-tech experience with the ability to simultaneously show floor plans physically on the model and digitally through the app. Many who have toured our Experience Center say that they have not seen anything like the sophisticated interactive presentation Neoscape developed for us.
Prior to the Experience Center's opening, Neoscape created all of our digital assets in a way that allowed us to share the interactive app from an iPad. We were able to immediately revert back to this digital presentation when the pandemic began offering a seamless transition from physical appointments to virtual presentations.
Thanks to Neoscape's digital quality, we have been actively conducting virtual meetings with prospective buyers throughout the pandemic stay-at-home advisory. Buyers are impressed by the comprehensive presentation we are able to share, including a 3D image of the building that allows us to turn the building in a 360-degree view and light up specific residences.
Our digital presentation is a critical part of every Experience Center tour, and it also allows us to share the experience with out-of-town or international buyers that cannot physically visit us for a tour. I have no doubts that the app will continue to play a significant role in allowing us to conduct comprehensive virtual tours, even after the pandemic has passed. The flexibility and true-to-life quality of this digital experience represent the future of property tours and leasing, and we're proud to be on the cutting edge, thanks to this incredible work by Neoscape."
To see all of the assets referenced here, including the film and custom app, visit our St. Regis case study.