Destination for Innovation: Aurora Capital Associates has leased 40K SF of base retail space to luxury car brand Genesis Motors.
Located on the High Line, 40 Tenth Ave is one of the most unique buildings in the Meatpacking District. Designed by Studio Gang, the building represents the fundamental relationship of architecture to its natural environment. Aurora Capital Associates commissioned us to create a brand identity for 40 Tenth, one that would capture its innovation and elegance- and ultimately new tenants.
Our visioning session provided the foundation for us to establish a brand position and identify the audience. And, as we began to paint the picture of this special asset, it became clear that the building and the tenant are synonymous: simple, elegant and modern.
The brand identity we created communicated a bold sense of understated elegance, confidence and simplicity, and this was echoed in the print brochure. This oversized, photographic-focused piece features 40 Tenth Avenue amidst the vibrant west side cityscape and lush High Line greenery.
The brand identity is also carried forth into the online experience as navigation is simple and straightforward, allowing 40 Tenth to be the star.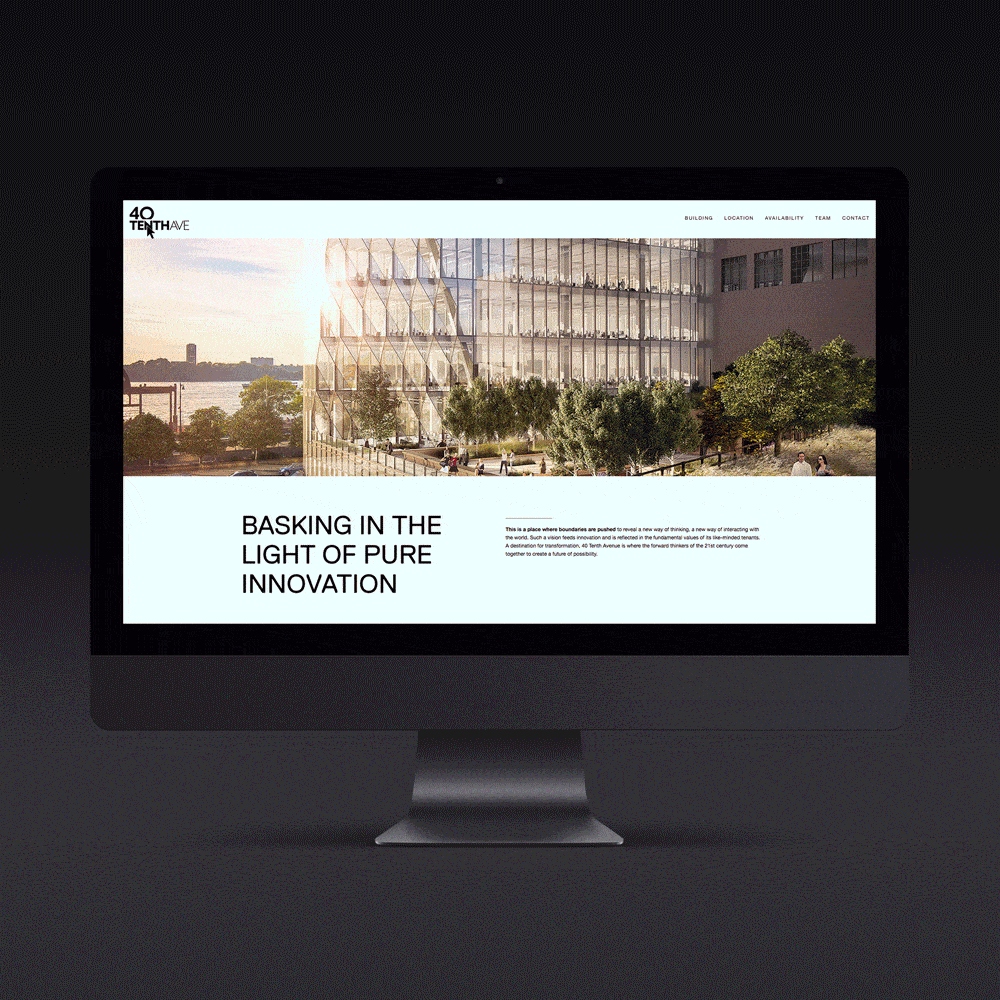 40 Tenth Avenue was designed to allow for light and air to pass through to the High Line so that the experience of this treasured elevated park would be preserved. We emphasized this important theme by showcasing its dramatic glass facade, the incredible views and the amount of outdoor space available to tenants.