LGBTQIA+ History from Cooper Do-Nuts to Title VII
Presented by: Christopher Smith
This week, over 45 people from the Neoscape studios gathered together to attend a virtual Lunch & Learn presentation in honor of Pride Month. The presentation, titled "LGBTQIA+ History from Cooper Do-Nuts to Title VII," was created and presented by Neoscape's own Christopher Smith, who identifies as Queer and is a Graphic Designer based out of the New York studio.
The event was thoughtful, educational, and deeply important. It was a chance for us to come together to learn the history of the LGBTQIA+ community, which is so often erased, white-washed, and otherwise distorted. It was also a safe space for questions and open discussion on topics like gender identity and expression, pronouns, and much more.
Although it's impossible to adequately summarize the full breadth of the presentation, we have compiled a few key takeaways below. We hope these will be a jumping off point for those interested in learning more. And if you would like to support a good cause for Pride Month, check out our t-shirt fundraiser; all profits benefit the Human Rights Campaign.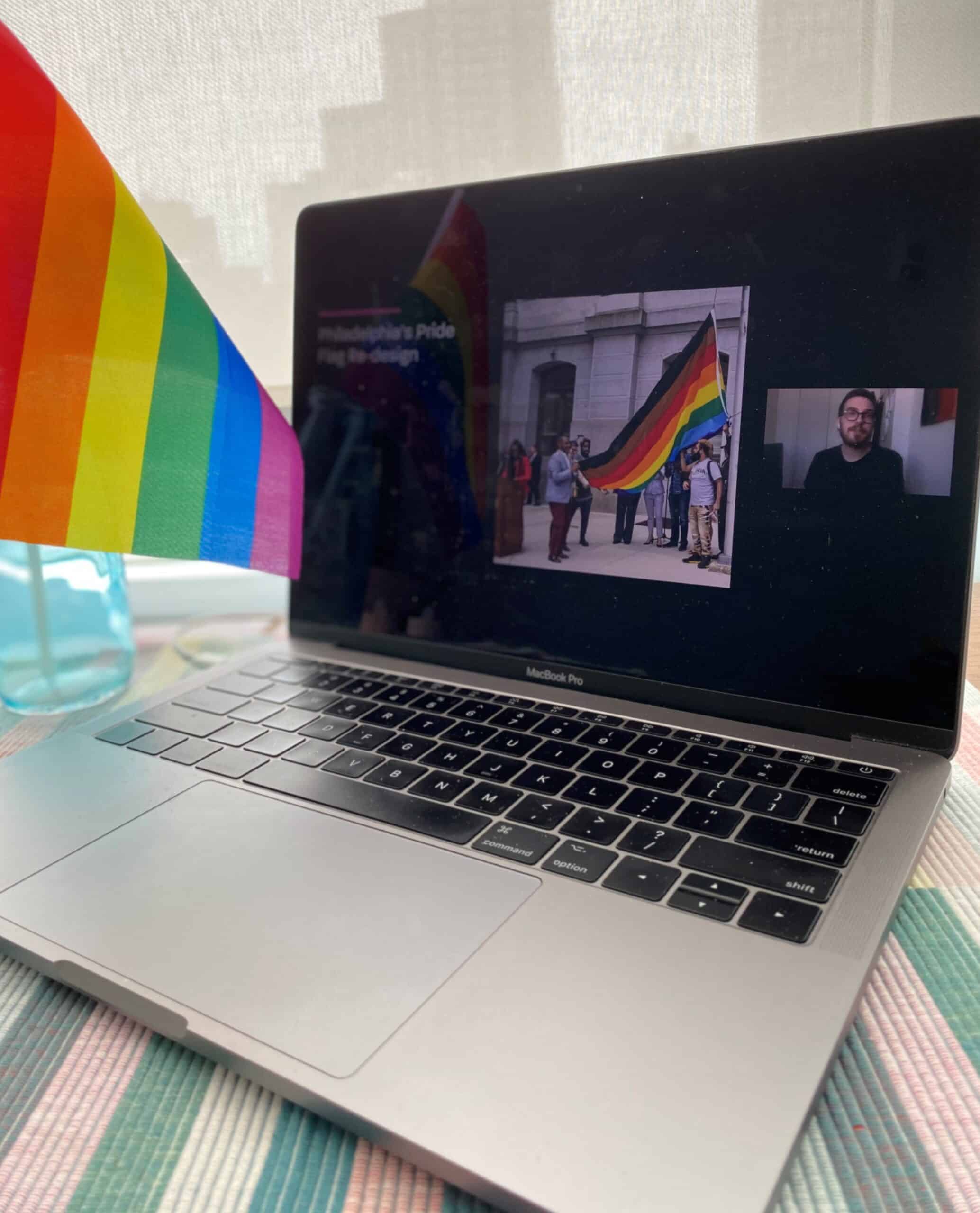 Key Takeaways About LGBTQIA+ History
The Lunch & Learn began with an overview of key milestones in the fight for LGBTQIA+ equality in the United States. Takeaways include:
The Cooper Do-nuts Riot in Los Angeles in May of 1959 is the earliest known LGBTQ uprising in the US. Author John Rechy was there and recorded the event in his novel

City of Night

.

The 1969 Stonewall Uprising began when emcee and drag cabaret show director Stormé DeLarverie punched a police officer who mistook her for a man and hurled an anti-LGBTQ slur at her. However, she is often erased from accounts of the uprising.

Marsha P. Johnson and Sylvia Rivera were important figures in the Stonewall Uprising and spearheaded the queer liberation movement. NYC is rightfully installing a monument to them in 2021.

Contrary to popular belief, no one died at the Stonewall Inn that night.

The Christopher Street Liberation Day March took place a year after Stonewall, in 1970. Although these events are often whitewashed in popular portrayals, they were largely driven by Black and minority LGBTQ individuals and groups.

Gilbert Baker designed the original Pride flag in 1978 after the assassination of Harvey Milk. Each color had a meaning: 

Pink stands for sexuality

Red stands for Life

Orange stands for healing

Yellow stands for the sun

Green stands for nature

Turquoise stands for art

Indigo stands for harmony

Violet stands for spirit

Philadelphia redesigned the Pride flag in 2017 to include black and brown stripes to bring awareness to issues in the BIPoC community. So if your flag doesn't have the additional two stripes, it's outdated and time for an upgrade!

On June 15, 2020, the Supreme Court ruled that Title VII does protect LGBTQIA+ employees from discrimination. Tragically, Aimee Stephens, whose lawsuit in Michigan started the proceedings that led to this ruling, passed away just a month before the ruling.
Other Important Key Takeaways
In addition to LGBTQIA+ history, our studios also discussed more general issues and questions intended to foster understanding and support for LGBTQIA+ individuals within our organization as well as the queer community at large. A few key takeaways include:
The distinction between gender identity, gender expression, orientation, and sex:

Gender Identity: Internal sense of where they land within the gender spectrum.

Gender Expression: The way a person communicates their gender identity to others by clothing, mannerisms, etc.

Orientation: Sexual and/or romantic attraction.

Sex: The labels male, female, or intersex assigned at birth based on genitalia.

Pronouns align with a person's gender identity and expression. A person's pronouns are not up for debate. Neoscape recently updated our email signatures to include each employee's preferred pronouns, if they are comfortable sharing them, in an effort to respect everyone's gender identities without assumption.
Some resources and avenues for further education that were shared during the Lunch & Learn include:
Netflix

Disclosure

The Life & Death of Marsha P. Johnson

Moonlight

Pose

A Secret Love

Hulu
Amazon Prime Video
Youtube (Used to be on all streaming but got taken off)
Books
Resources & Organizations