Institutional Fundraising Films
How to Use Them in Your Next Marketing Project
Schools, hospitals, and similar institutions are on the cutting edge of technology and discovery. These organizations are shaping the future of our world, yet they face the ever-present challenge of funding their innovation and growth.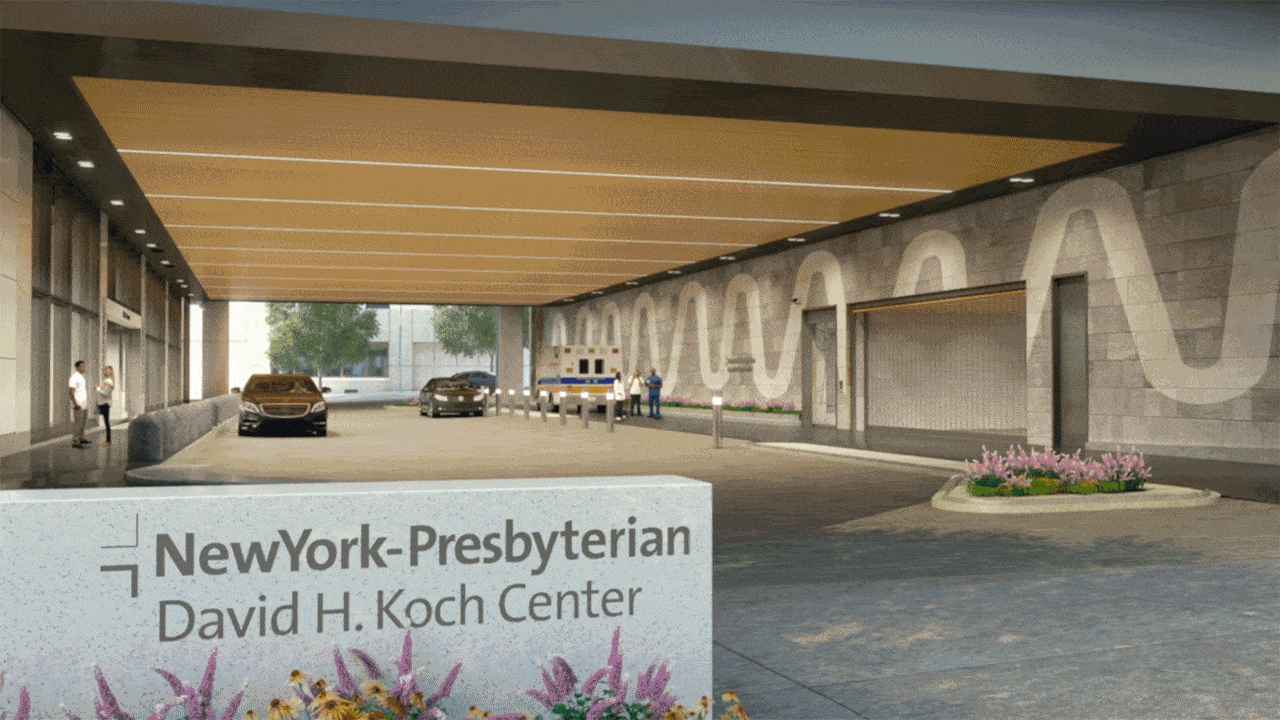 At its core, fundraising is about selling a vision. It relies on the institution's ability to take an abstract concept or idea and effectively communicate its value to stakeholders. The question then becomes: How do you take something that doesn't yet exist and make alumni, sponsors, and other potential investors care enough to support it? The answer: You have to inspire them. 
Inspiration, passion, and emotion are at the heart of any successful fundraising campaign. Even if the project doesn't seem especially sentimental on the surface, there is always something you can tap into to move stakeholders and motivate them to act. When done well, a marketing film can be one of the most effective fundraising tools for rousing such emotion. 
Why is film a good fundraising tool?
1. It gives life to your vision
The challenge in any fundraising project is bringing the concept to life. For stakeholders to connect to your project, they have to be able to envision the end result for themselves. In a very literal sense, film helps potential sponsors visualize the potential impact of their donation. 
We recently worked with NewYork-Presbyterian to promote the hospital's new out-patient facility, the David H. Koch Center. In doing so, we created a film, which you can watch below, that took viewers on a comprehensive tour of the project, from the front entrance, into the lobby, and throughout the building's 17 floors of research labs and patient facilities. We were able to capture the tone and feel of the actual spaces being designed – how the light will enter spaces, the quality of the materials, etc.
2. It humanizes the project  
Visualization is only one piece of the puzzle. After all, models and renderings can be equally effective tools for helping stakeholders imagine a project's end result. What film can do that these tools cannot, however, is incorporate a human element. 
Look back at the DHK film and you'll see human interaction woven throughout every scene. Families come together, physicians collaborate, and staff engage with patients. These dynamic interactions humanize the project. Suddenly, stakeholders can see themselves in the space and feel personally connected to the project. 
3. It can appeal to multiple stakeholders   
These personal attachments are what spark emotions and inspire action. With the NewYork-Presbyterian project, we were presented with the unique challenge of building these bonds with multiple stakeholders: hospital physicians and potential sponsors. Film gave us the freedom and flexibility to target both groups equally. 
Generic naming throughout the main lobby, department lobby, and conference rooms excited sponsors with potential branding opportunities. At the same time, we were able to speak to hospital physicians by demonstrating the cutting-edge technologies and techniques being implemented at the DHK Center.
How to use marketing films effectively
Clearly, film has incredible potential to give life to your fundraising project and forge emotional connections with multiple stakeholders, but only if executed effectively. As we create our fundraising films, there are a few boxes we like to check to ensure we're creating films that inspire. 
1. Tell a story
Narrative is at the heart of everything we do. This is especially true when it comes to film. As anyone who has ever cried during a movie knows, a good story can have a lasting impact on a viewer. Think about documentaries, movies, television shows — storytelling is at the heart of all these moving pictures. Fundraising films should be no different. 
Too often, clients come to us for a film wanting to fill it with information about the project's scope, cost, timeline, etc. These details are important, but they should never form the foundation of a fundraising film. A simple one-sheet or powerpoint can communicate this information just as effectively. Film should be reserved for the intangibles of the project – the tone, the vision, the opportunity for your audience – all of which can be best conveyed through narrative.   
2. Make it authentic    
Authenticity is an often thrown-around and overused word, but in this case, it is imperative to your film's success. It's a human truth that people connect with stories and experiences they can relate to. It's great to be aspirational, but not at the cost of misrepresenting your project or creating an experience that doesn't resonate with your audience. 
In creating the DHK film, we keep authenticity in mind with everything we created. The clothing, the furniture, the people – everything had to feel real. We even went so far as incorporating actual NewYork-Presbyterian staff and physicians into the film. Stakeholders enjoyed seeing a familiar face and physicians jumped at the opportunity to claim their 15 minutes of fame.   
3. Consider the big picture    
Film is meant to complement your other fundraising efforts. If you are going to invest in a high-quality film, consider other ways you can use the assets to strengthen your campaign. Are there stills you can pull from the film to use on your website or social media pages? Can you create smaller cuts of the larger video to tease out the final film? For DHK, scenes we created in the film were translated in VR to use during construction walkthroughs. Identify these opportunities before you create the film in order to maximize your investment and create cohesion among your deliverables.