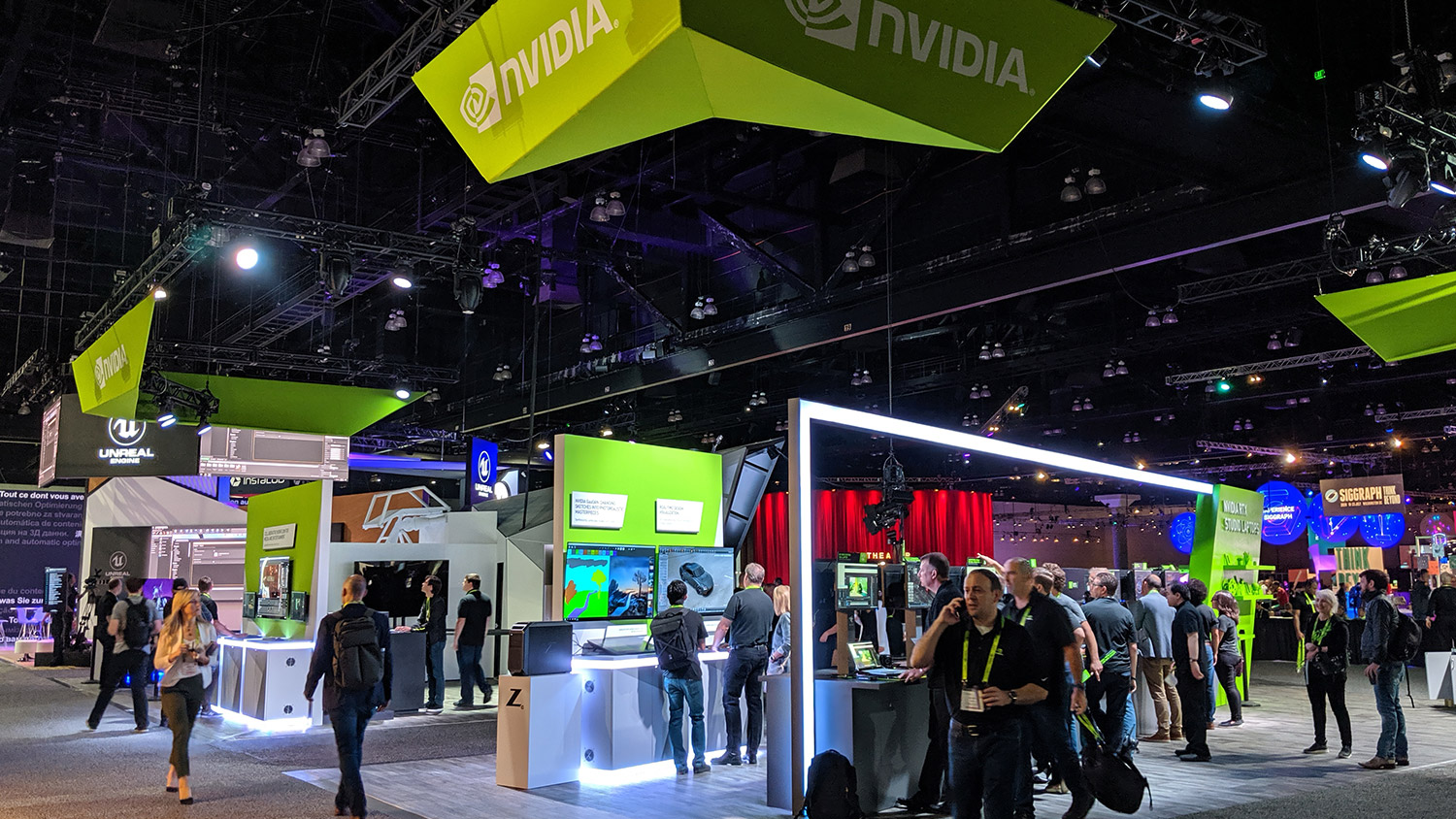 This is it, everyone. It's here – the official RadLab blog, which is part of the official RadLab website. Take a look around, make yourself comfortable, and be sure to check back here regularly for up-to-date content. 
All of us here at Neoscape are very excited to share with you our experiments, conference trips, and presentations around the world. Most importantly, we're excited to give you access to everything we think is Rad.
We <3 Our Partners
First and foremost, we would like to thank our friends at NVIDIA and Lenovo for inviting us to participate in Siggraph 2019. We had a great time, got to meet and talk to a lot of great people, and saw awe-inspiring projects and work. With Lenovo, we were part of a presentation about real-time ray tracing on a portable device, the ThinkPad P53 laptop in this case. Lenovo sent the RadLab a few prototypes to test before launch and this demo was the result of the use of this amazing piece of hardware. Check it out!
With NVIDIA, we had a chance to present and participate at their booth for three days, where we also showed the above demo. The two booths featuring NVIDIA and Epic Games had the largest crowds at the entire show, thanks to their forward looking technology and implementation of real-time ray tracing workflows. 
Of course real time ray tracing would not be possible without NVIDIA's RTX tech and the amazing implementation of the tech in https://www.unrealengine.com/en-US/.
Last but not least, the RadLab also had the opportunity to participate in a panel discussion at the invitation of our friends at Infusion Studios. (They create SUCH Rad stuff). We were able to share thoughts and ideas with Stephen Phillips – Co-founder & CTO, Theia Interactive,Elvis Au – Immersive Technologies Engineer, Blue Sky Studios. John Canning – Executive Producer-New Media and Experiential, Digital Domain and Samuel Conlogue – Visualization Director, Infusion studios. A special thank you to Jordyn Curley – Senior 3D Artist and Creative Sales Ambassador for Infusion studios for inviting us over.
Thank you all. Hope to see you soon.