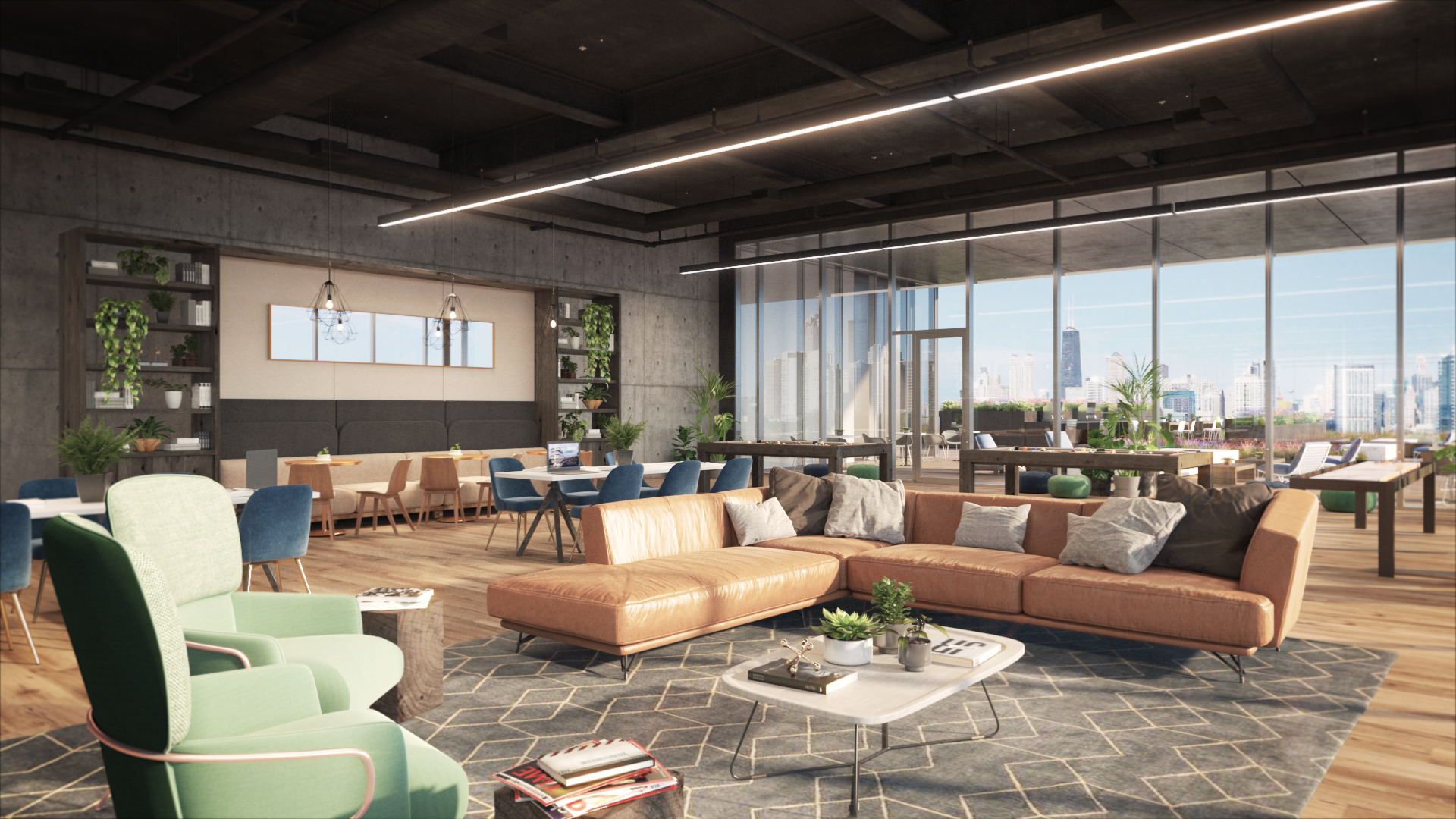 March 2022 marked the second anniversary of Covid being declared a pandemic by the World Health Organization. As we reflected on the past two years and the far-reaching impact of the pandemic, we asked ourselves: How has Covid-19 affected real estate and how do we renormalize returning to the office? To help us answer these questions, we sat down with Matt Pistorio, Founder of Madison Rose—a commercial real estate agency based in Chicago, Illinois—and some of our nationwide partners throughout the real estate sector to discuss the opportunities, trends, and challenges they've seen in the commercial office market since 2020.
Trends in Office Development
Fewer Spec Offices
Across the industry, developers have been challenged to be more creative and cost-effective in how they build office space. With that, fewer developers have been willing or able to build office space on spec – with many opting for redevelopments over new builds. 
Opportunities for "Darling" Markets
While the pandemic has certainly presented developers with its fair share of challenges, it has also opened up new opportunities for so-called "darling" markets. Throughout the pandemic health and safety concerns, costs of doing business, and greater work-from-home flexibility, among other things, have driven people out of top cities. We're seeing companies with a strong presence in cities like New York, Chicago, and San Francisco moving to less crowded and more affordable secondary markets like Charlotte, Raleigh, Austin, Nashville, Tampa, and Denver.
In discussing the effects of Covid on today's office market, we'd be remiss not to mention the elephant in the room: working from home. For many, the pandemic has proven that employees can, and often prefer, to do their jobs remotely. Getting people to come back to the office has been an uphill battle, even two years later. 
While Matt recognizes that there will now always be a work-from-home model, he believes this is the moment to get creative and get employees excited about returning to the office.
"How do we get [employees] to want to come back to the office?" asked Matt Pistorio. "That's the biggest challenge, but it's our job as developers, as building owners, to figure out how we can make those transitions as easy on the employees as possible."
Continued Flexibility
While flex office space is becoming increasingly important to tenants within the new world of hybrid working, tenants seem to be looking for flex space as a percentage of their overall square footage, rather than as a replacement for traditional offices. For example, if a company requires 100,000 feet of space, they may consider using 10-20% of that as flexible space. 
Some major companies also see flex space as an opportunity to test out a new market. This allows an out-of-town company to expand their reach without having to make a long-term commitment, which many companies are shying away from.
"One thing we're noticing is that tenants are signing shorter-term leases. The 7-year deal is a 5-year deal now. The 10-year deal is now a 7. So, we do see that tenants are a little reluctant to sign longer-term leases right now," Matt said.
Health & Wellness
Coming out of a global pandemic, it is no surprise that companies are making health and wellness a priortity in the workplace. Companies are learning how to improve employee happiness by creating environments where their people feel comfortable and safe. More and more, designations such as WELL, FitWel, and LEED are becoming essential for commercial developments that want to remain competitive.
"The opportunity is to rethink our operations," said Matt. "Maybe we need to lean more into wellness. We bring in more nap pods, we bring infrared saunas, plunge pools, and steam rooms. Maybe we really need to up the game in terms of the fitness and wellness opportunities that we provide tenants. Just try to think outside the box. Now there's the opportunity to really focus on those things and create a more hospitable environment for tenants, so they enjoy their time in the office."
Better Quality of Life
We are all familiar with the notion of flight to quality. Now, the discussion is around flight to quality of life. While working from home has allowed for a far better work/life balance than working from an office, this model has also made it difficult for employees to separate their home life from work, and a return to the office would be a welcomed change for many. 
"If you didn't have completely different experiences during the day—being here at work and being at home—I think that's one of the reasons why we're seeing a lot of issues with mental health right now because people don't have those separate spaces,"  Matt said. "They need their home space, they need their workspace, and then they need a third space. A place to go even while they're at work."
At the end of our discussions, we asked our partners to make some predictions for the years ahead. What's in store for commercial real estate in 2022, and beyond?
Generally, the belief is that the office market will make a roaring comeback and the pandemic only sped up trends that were already in motion. Large companies such as Google, Apple, and Facebook are returning to the office, which is encouraging other companies to do the same.
"I expect to see more new development in Fulton Market. It's a super hot neighborhood in Chicago and one of the hottest neighborhoods in the country. Really cool buildings, more hospitality-style buildings that feel more like hotels, typically a little bit smaller in size and really nice, high-end amenities surrounded by bars and restaurants," added Matt.