First things first: Why do you need Digital Marketing?
It's pretty simple, really. Digital Marketing gets your message in front of more people. More of the right people, to be specific. And this, in turn, creates demand for your project and generates leads. Bottom line: It helps increase your return and cultivate the community you have created.
Let's set the scene for Neoscape's evolution into Digital Marketing.
Our team of creatives and brand strategists have come up with the big idea that sets your project apart. We know the project inside and out, all the subtle nuances and intimate details that make it special. Our designers, programmers, film editors, photographers, and digital artists have created visuals and messaging and experiences specifically for your audiences–messages that inspire and spark motivation. After all, we know your audiences pretty well by now, too.
So here we are. Everything's beautiful, powerful, and ready to go. Ready to be seen, heard, and experienced. So how do we make sure the right people are getting our message? With a little bit of Neoscape Digital Marketing magic. We've brought on a team of digital marketing experts to take your message to the right people, at the right time and the right place.
Spoiler alert:  it's not actually magic. It's a whole lot of analysis, research, and smart thinking to get the work of our creatives across the finish line. We like to call this High Performance Creative, the perfect synergy of creativity + technology.
Welcome to the next evolution of Neoscape.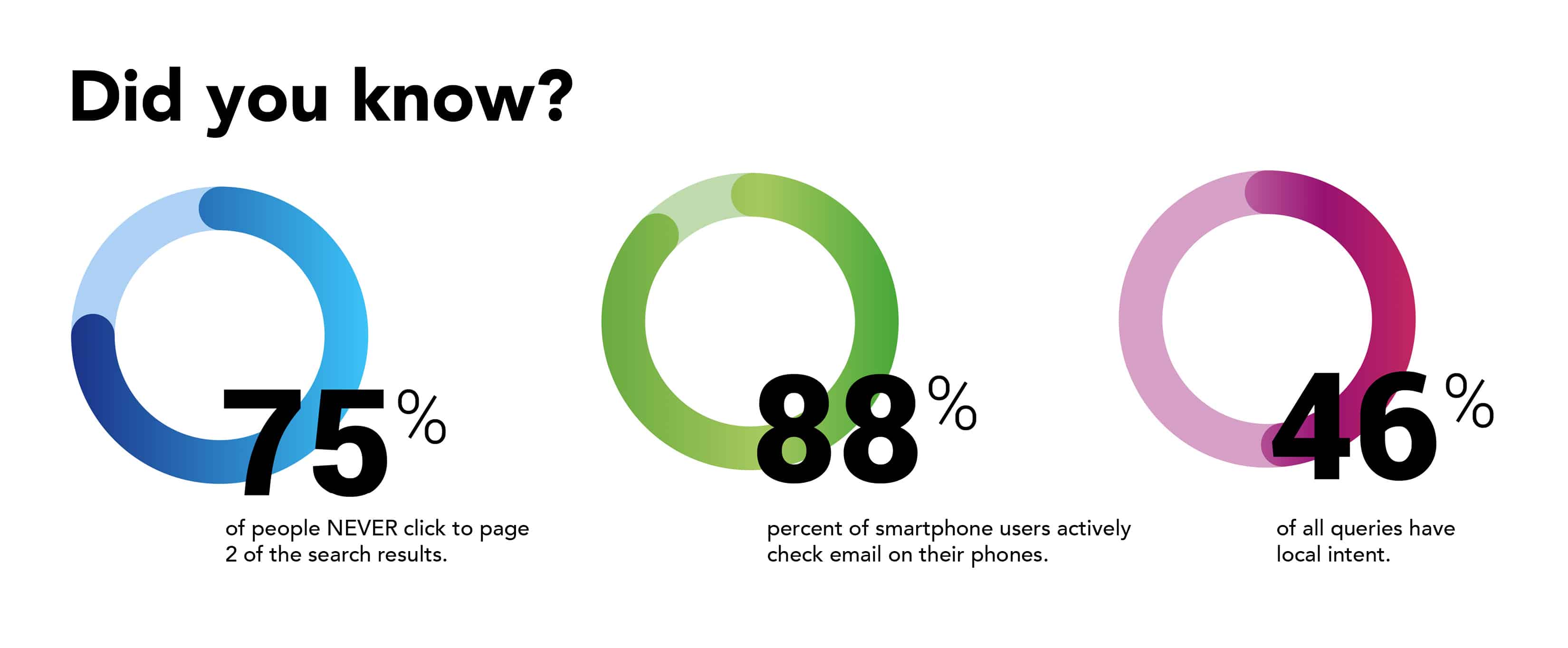 What exactly IS Digital Marketing?
We're glad you asked. Our Digital Marketing team provides the following services: SEO, PPC Advertising, Email Marketing, Social Media Marketing, and Digital Marketing Management.
Here's a quick breakdown:
SEO:  Search Engine Optimization is the process of trying to affect the online visibility of a website in a web search engine's unpaid, or organic, search results. First page ranking is where it's at. You might as well not exist if you're on the second page.
PPC:  Pay-Per-Click Advertising appears in search engine results pages and/or on websites that allow advertising. Ads are targeted based on an individual's search query as well as other demographic factors. It gives you instant visibility and allows for real-time adjustments so your message is always on point.
Social Media Marketing: This type of advertising appears as text and images on social platforms like Facebook, Twitter, Instagram, and LinkedIn. Ads are targeted based on demographics, interests, professions, and more. It's a great platform to show off your project's creative assets, too. What's more, it shows people something they might not even have known they wanted.
Email Marketing: Email marketing is sending a commercial message, typically to a group of people, using email. Why does email marketing matter? Well, pretty much everybody is checking their email, so it's a great, cost-effective way to increase brand awareness and customer connections.
Digital Marketing Management: We create a customized marketing strategy across channels to align with your goals and your unique brand voice. By getting to know your business and your message, we can fine-tune your marketing efforts for greatest impact. We are constantly monitoring, measuring, tracking, and adjusting to make the most of your budget.