88W — Like Walking Into a SoWa Art Gallery…
The marketing campaign for 88W has a curated focus on design, craft, and quality. 88 Wareham is a boutique collection of luxury condominium residences, designed with crafted finishes, for sale in Boston's SoWa District.
To tie the project's visual identity to the artful spirit of the neighborhood, we created a physical manifestation of the logo–bringing a sculptural and hand crafted element to it. We did this (in the Rad Lab, of course) by literally crafting and constructing the logo as a paper sculpture first. From there, we extracted the structure of the final logo.

This crafted design focus was also the approach we took in thinking of the brochure format. A newsprint "zine" feels like something you'd find and take away at an art exhibit. Instead of the typical 3D rendering of the building exterior, we treated the cover with a more illustrative approach. To that end, this property brochure is also a showcase of the SoWa Art & Design District with large photography of the neighborhood and Specials sections featuring two local gems, a donut shop and a boutique.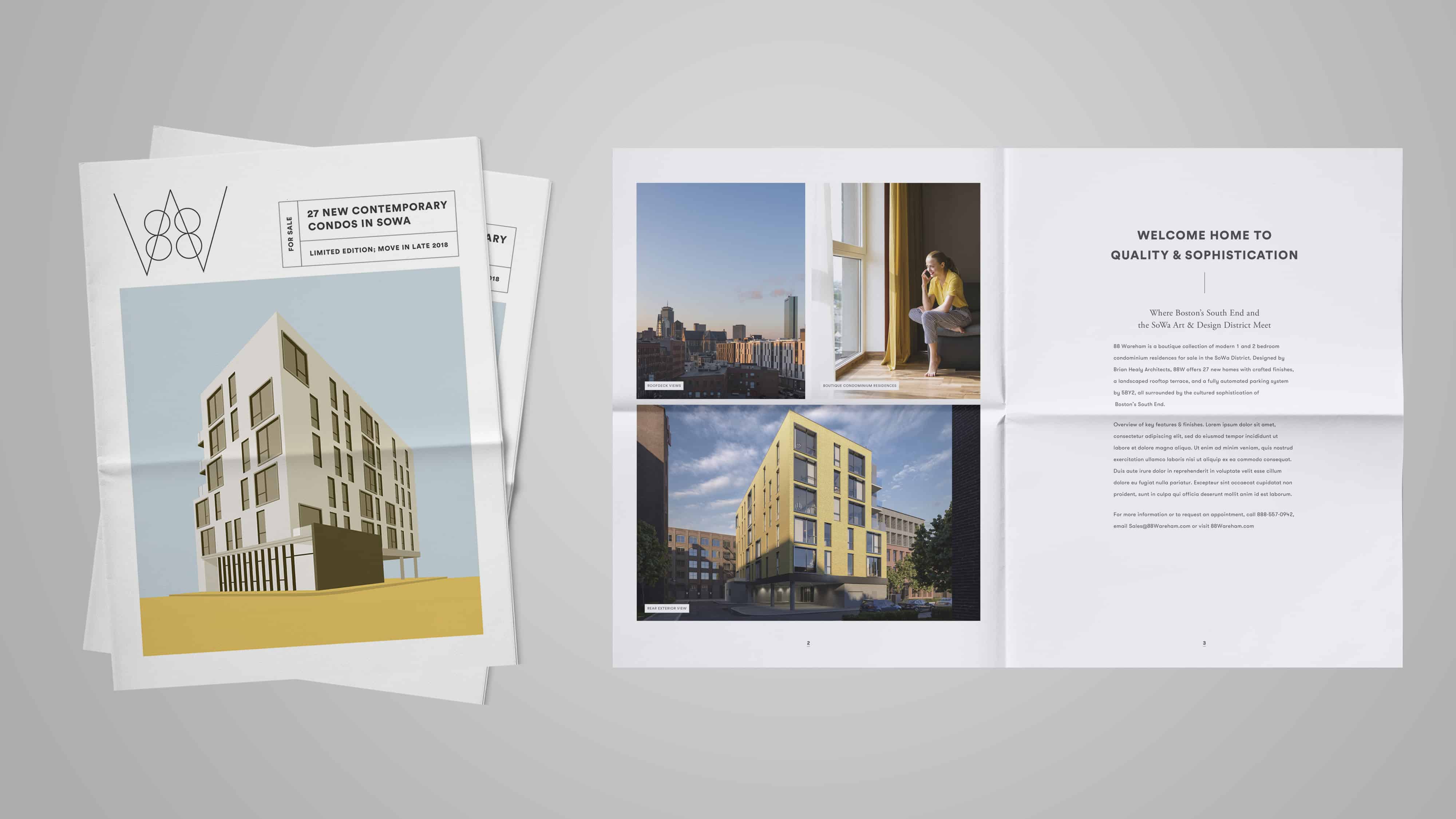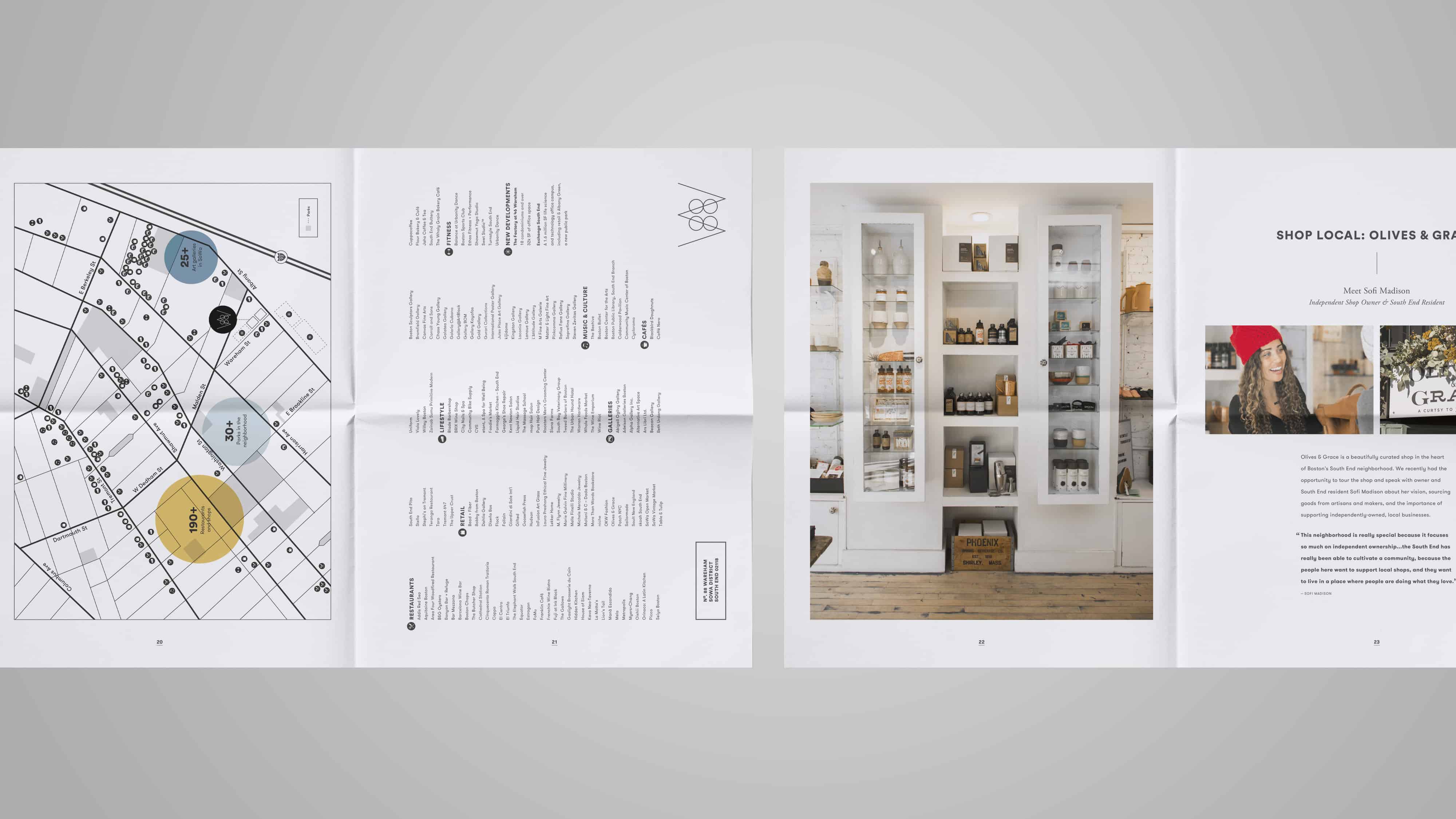 The website continues this crafted design approach, with a robust Neighborhood section to highlight the cultured sophistication of Boston's South End.

Check out the 88W website to learn more about this beautiful project.
Client: Cresset and Advisors Living